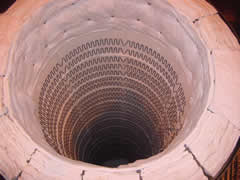 Thermetal is a furnace engineering/design company located in the West Midlands region of the UK. Thermetal specialises in metallurgical furnace engineering and is operated by a furnace engineer of long standing within the industry. The company organises its projects from a highly proficient technical skills base, a pre-requisite for its successful installations and worldwide client base. The principal holds professional metallurgical qualifications including B.Sc (hon), MIMMM and C.Eng.
Thermetal is set up to offer customers a comprehensive service including conceptual project engineering & project management (where new plant is required for new processes), or for revamping of existing furnace equipment etc with all necessary metallurgical support.
All aspects of furnace design and construction can be addressed including mechanical, refractory, hydraulic, electrical, combustion and waste gas engineering, heat recovery, process control etc.
Our portfolio includes metallurgical investigation for furnace & process problems, thermal calculations and heat transfer studies, refractory design, combustion engineering, emission control, site surveys and consultancy etc.
Re-heating furnaces, heat treatment furnaces and melting/holding furnaces are big consumers of energy.
Our customers are continually under commercial pressure to optimise their furnace processes, to reduce operating costs and to provide continuous process improvements.
Thermetal can help reduce your operating costs and clean up the environment.
The company has excellent contacts throughout the industrial world and can affect links between customers and specialist suppliers.
All work is undertaken in strict confidence and thoroughly presented to the complete satisfaction of our clients.